Economic liberalisation enables retail and wholesale trade to be conducted in any townships of all regions. It also allows retail and wholesale trading of all kinds of local and imported commodities. Moreover, in 2018, this country allows for full foreign ownership in retail and wholesale. Our latest white paper, "The Transformation of Myanmar's Retail Industry" highlights that countrys retail will maintain strong and steady growth, presenting ample opportunities for foreign investments.
The government of Myanmar takes the liberalisation measure and aims for the following objectives:
1. Increase Foreign Investments
The country takes this measure in order to attract foreign investors. With increased foreign investments, more job opportunities will be available for the people of Myanmar. In consequence, the country will experience rapid economic growth.
2. Encourage Competition in Myanmar Retail Sector
The liberalisation aims for healthier competition among the retail and wholesale enterprises and distributors. Therefore, Myanmar consumers will have better and cheaper options of commodities.
Improve the Quality Products and Technology in the Sector
Since the measure allows the trading of all types of commodities, it is expected that the people of Myanmar will have better access to quality products and technology. As a result, they will have better chances to improve their quality of life.
The Bright Outlook of Retail
This liberalisation has resulted in the rapid growth of the country's retail industry. This sector accounts for 17% of Myanmar's GDP. Meanwhile, the average GDP growth of the country from 2014 to 2019 was 6%.
Based on the same research, there are some interesting findings related to the effect of the liberalisation measure in the Myanmar retail sector.
Increased Sales in Modern Groceries and Mixed Retailers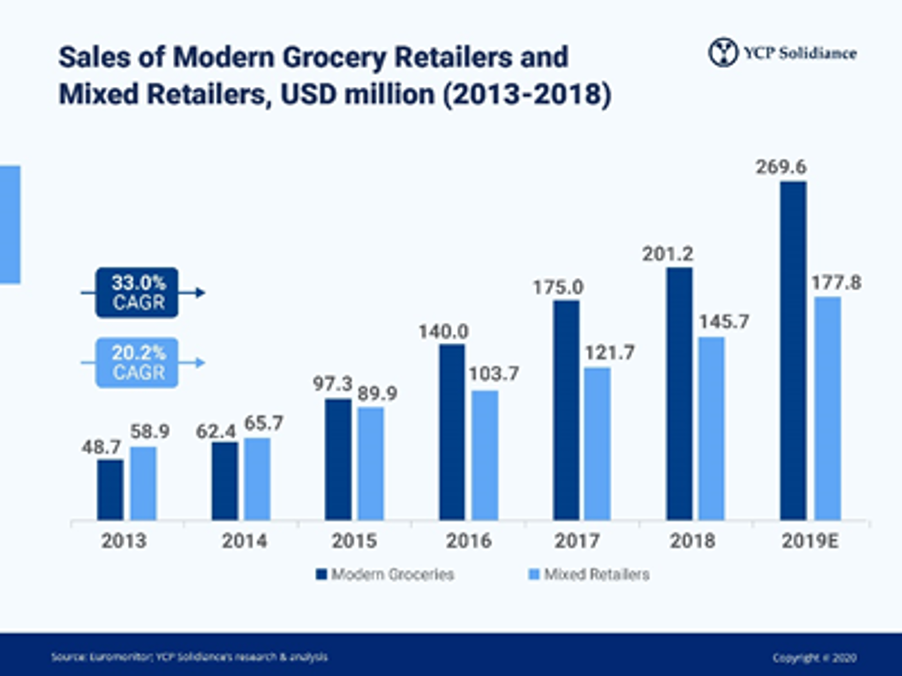 From the figure above, it is evident that the sales of modern groceries and mixed retailers kept increaser, from 2013 to 2019. It means that the liberalisation boosts the growth of the retail sector in Myanmar rapidly, with a CAGR level of 33% in modern groceries and 20.2% in mixed retailers.
2. Changes in Consumers' Demand and Shopping Habit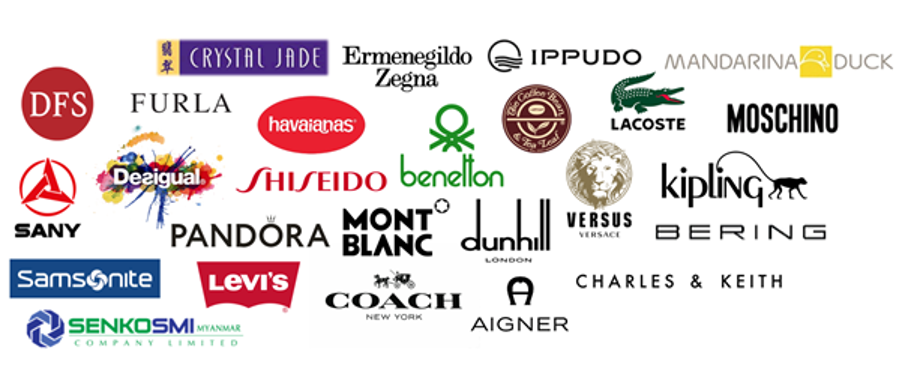 Myanmar consumers used to shop only for necessity grocery items. However, because of the foreign investment and ownership on retail and wholesale this shopping habit has changed. Now, they are not only shopping for those basic items but also non-essential goods of foreign brands, such as Korean beauty products and Japanese electronics. They, particularly those living in big cities, also love dining in international F&B chains.
3. Future Opportunities in the Retail Sector
It is expected that this sector will experience steady and strong growth for years onward because of the economic liberalisation and demographic condition of this country. Almost half of the total population is under 25 years old and one-third of the population is between 16 and 35 years old.
Source: Myanmar retail industry